PRESS VIGNETTES - 2
Writes Filmfare: 'Talat Mahmood the screen's No.1 male playback at the mike....' !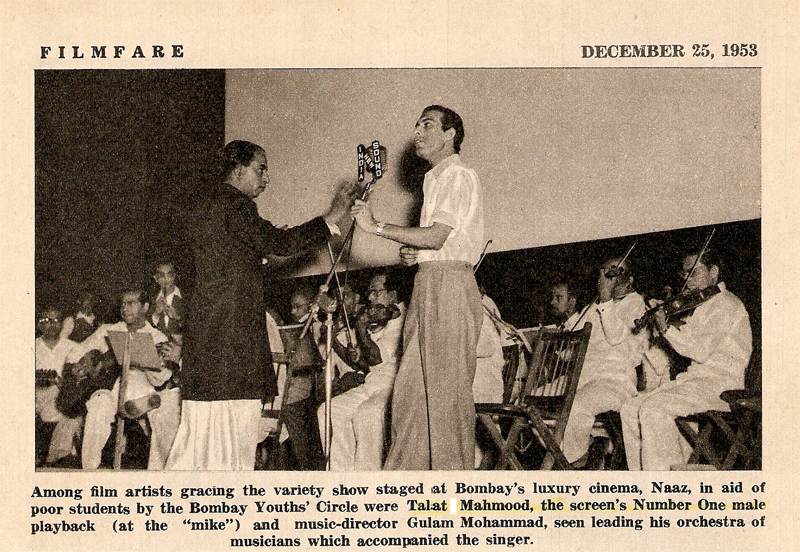 ---

Popular columnist Devyani Chaubal writing in STAR AND STYLE
---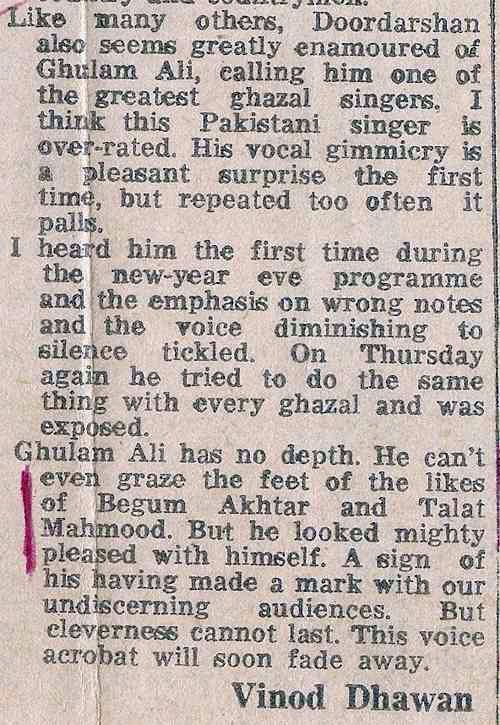 Article by music critic Vinod Dhawan in 'THE EVENING NEWS' 14th March 1983
---

"Itna na mujhse tu pyar badha" sung by Talat/Lata is one of Bollywood's biggest hits. It is based on
Mozart's Concerto 24. Due to an enormous fan demand Vodafone offers this hit song in their list of HIT RING TONES.
Khalid Mahmood, a Vodafone subscriber, too has this song as his phone's ring tone!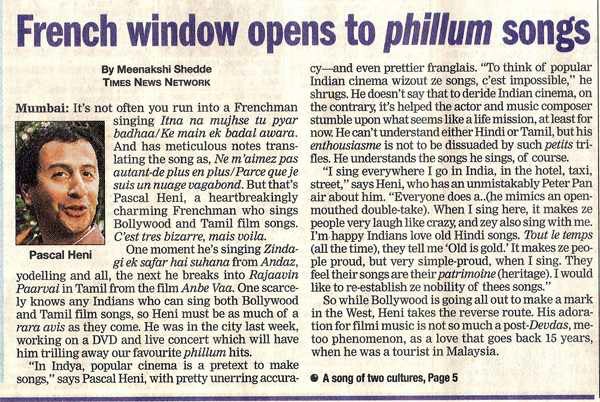 'TIMES OF INDIA' MAY 2003
---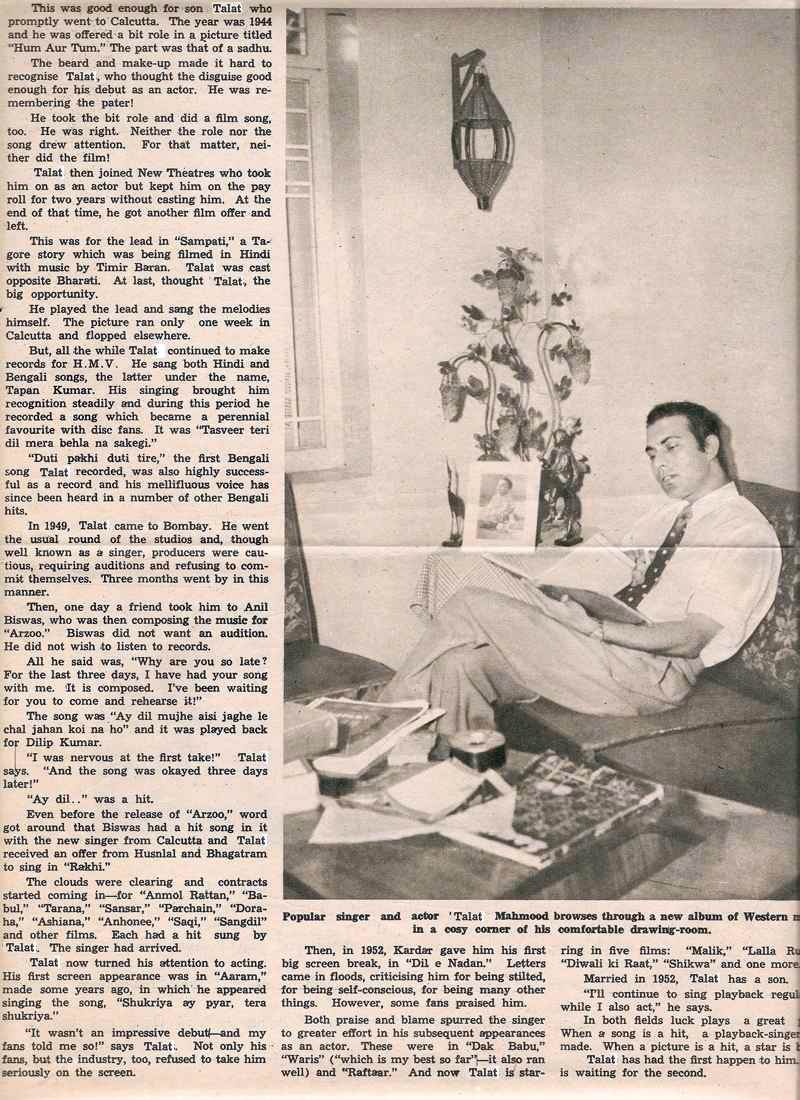 'FILMFARE' MAY 1956

---
---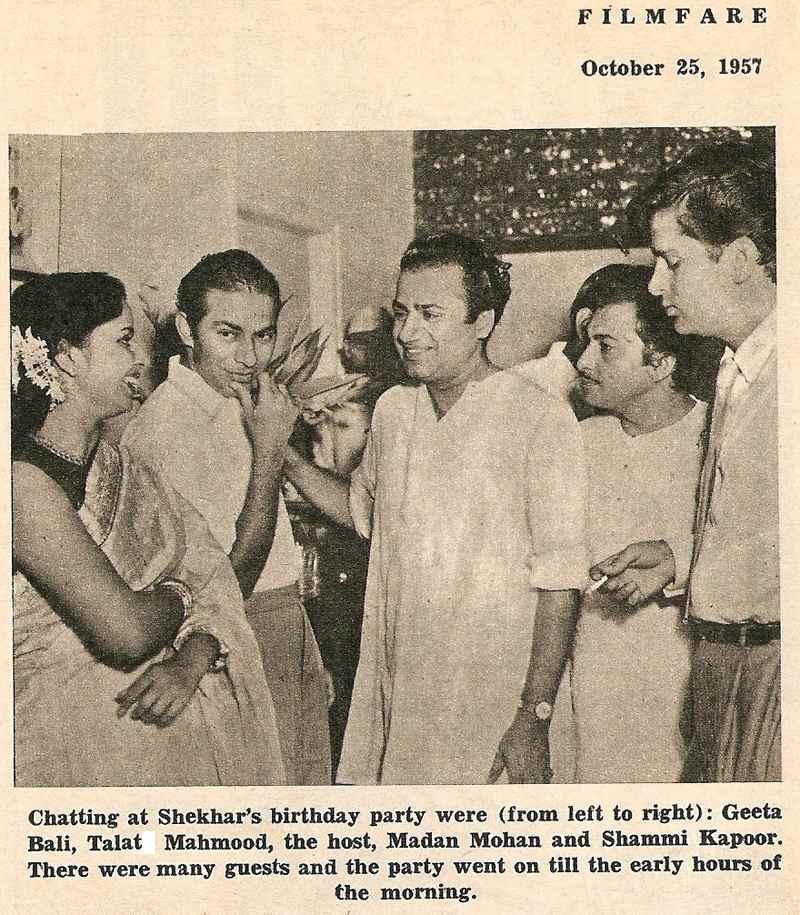 ---

'HARIBHOOMI' FEB 2008

---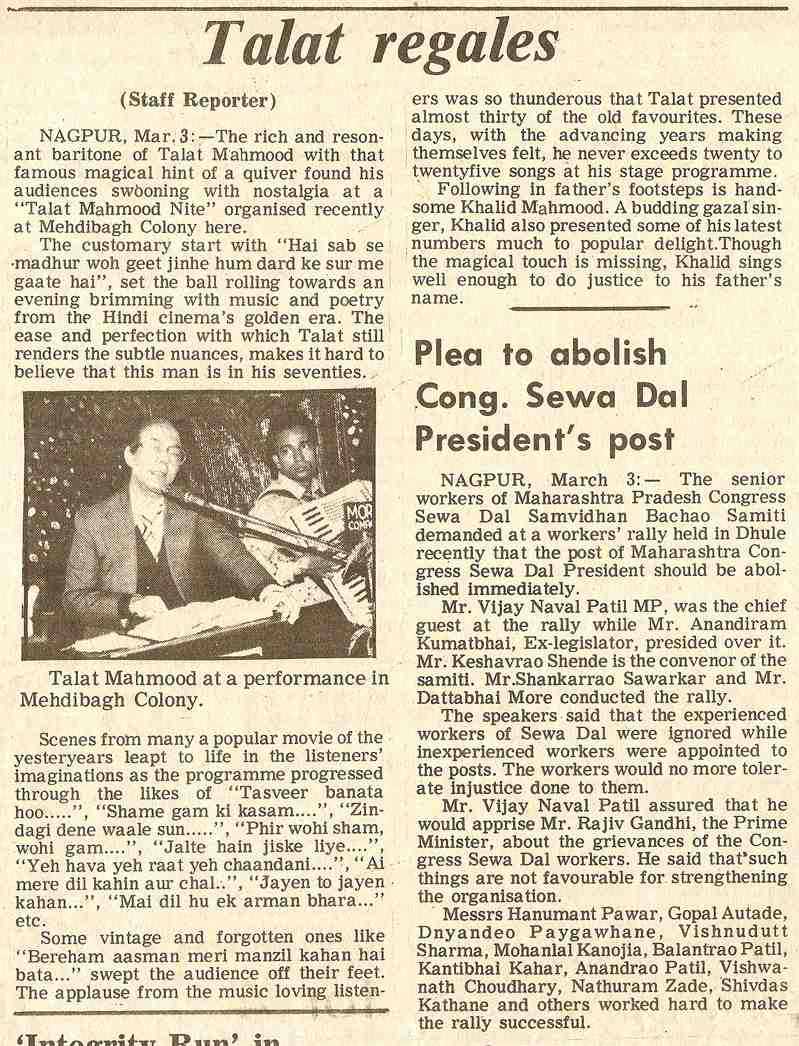 'THE HITVADA' March 4th 1989

---
On Talat Mahmood's 80th anniversary on 24th Feb 2004 every FM Radio station had converted their 6pm to 10pm primetime
flagship programs to play only Talat songs and talked LIVE to Khalid Mahmood reminisce about his legendary father !

'MID-DAY' 24th FEB 2004
---

On every anniversary the Press never forgets to remember the KING OF GHAZALS and pay rich tribute to the singing legend !



'TIMES OF INDIA' 24th FEB 2004
---
KHALID MAHMOOD SINGS!
TALAT FANS PACKED THE HALLS TO LISTEN TO KHALID MAHMOOD SING HIS LEGENDARY FATHER'S HITS IN 'EK SHAAM TALAT MAHMOOD KE NAAM' CONCERTS AROUND THE WORLD!!!

SEE THE 2 ALL-NEW FULL LENGTH VIDEOS BELOW!!!


'EK SHAAM TALAT MAHMOOD KE NAAM'
BOSTON, USA




'EK SHAAM TALAT MAHMOOD KE NAAM'
HYDERABAD


CLICK HERE TO GO TO VIDEO PAGE !!!