BUY TALAT MAHMOOD
DVD's & MP3 Discs
_____________________________
To go to DELIVERY IN INDIA page click here
* Purchase thru ONLINE CREDIT CARD PAYMENT (your Cards will be processed with the utmost security
thru Payment Gateway CCAVENUE which is VeriSign 128 bit Secure) or send payment thru WESTERN UNION
or Bank Transfer etc and get COURIER DELIVERY ANYWHERE IN THE WORLD AT YOUR DOORSTEP
within 10 to 12 days
* In case you have any questions or queries please email khalid@talatmahmood.net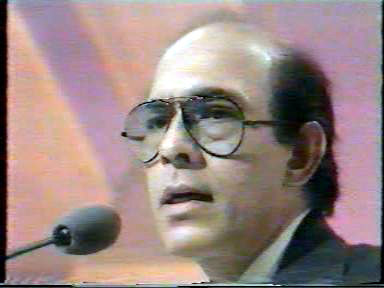 ____________________________________________________________________________________
ITEM NO.

ITEM NAME

BUY ITEM HERE

1
TALAT MAHMOOD SONGS
"COMPLETE COLLECTION OF 727 SONGS" on 4 MP3 CD's
Click here for complete list of 727 MP3 songs
2

" TALAT FILM SONGS VIDEOS " on DVD


Watch 39 song clips from movies with top stars like Dilip, Raj, Dev and many others playback Talat's songs in movies. The picture & sound quality is superb! Click here for list
3

FILM "LALA ROOKH" movie on DVD


The hit film starring beautiful Shyama and Talat with lilting music by Khaiyyam
4

FILM "DIL E NADAAN" movie on DVD


The hit film for which an all-India beauty contest was launched to find the heroine Peace Kamal ! Starring Talat, Shyama, Peace Kamal.
5

FILM "EK GAON KI KAHANI" movie on DVD


The hit film stars Talat and Mala Sinha with foot-tapping music by Salil Chowdhury
6

FILM "SONE KI CHIDIYA" movie on DVD
Nutan's favorite film! Hit film stars Talat, Nutan with music by the inimitable O.P Nayyar

7

FILM "WARIS" movie on DVD
Hit film stars Talat, Suraiya, Nadira with soulful music by Anil Biswas

8
"TALAT COLOR DOCUMENTARY" on DVD
SHAAM E GHAM KI QASAM (1hr/10min)
9
TALAT "LIVE IN CONCERT - DUBAI"

VIDEO

on DVD


"LIVE AT AL-NASR LEISURELAND STADIUM - DUBAI" (1hr/55min)
(SHOW SPONSORED BY CATHAY PACIFIC AIRLINES, DUBAI)
10
TALAT "LIVE IN CONCERT - HOLLAND"

VIDEO

on DVD


Full set of musicians on stage. Great visual/camera and good sound (1hr/10min)
11
TALAT "LIVE IN CONCERT - ABU DHABI"

VIDEO

on DVD


(SHOW SPONSORED BY CATHAY PACIFIC AIRLINES, DUBAI)
12
TALAT "LIVE IN CONCERT - JEDDAH"

VIDEO

on DVD


Sponsored by Lipton Company
In the august presence of the Indian Counsel General to Saudi Arabia (2hrs/25min)
13
COMBOPACK at a special price !!!
Get 5 movies at a special price of US $ 250 only!
And get 'Talat at Royal Albert Hall' FREE

Lala Rookh, Dil e Nadaan, Ek gaon Ki kahani, Sone Ki Chidiya, Waris

14
COMBOPACK at a special price !!!
Get 4 Concerts Plus Documentary at a special price of US $ 250
PLUS get 'Talat at Royal Albert Hall' FREE

Holland Concert, Dubai Concert, Jeddah Concert, Abu Dhabi Concert AND Color Documentary 'Shaam e Gham Ki Qasam'

CREDIT CARD CHARGES/BANK STATEMENTS WILL APPEAR AS CCAVENUE.COM
(Payment Gateway CCAVENUE is VeriSign 128 bit Secure)
HOW TO ORDER
BY CHEQUE / DEMAND DRAFT PAYMENT

* You can order for the DVD's through ROVER MARKETING, which is owned by Khalid Mahmood.
* You can send a CHEQUE / DD drawn in favor of ROVER MARKETING to:
ROVER MARKETING
KHALID MAHMOOD
"SUNBEAM", 601, 6th floor,
PERRY CROSS ROAD, BANDRA, (W)
MUMBAI, INDIA - 400050
Phone: 9820299001
* Please note that outstation cheques take about 3 or 4 weeks to clear so delivery will take place after cheque's clearance. If your bank gives you the option, then please make cheque "payable at par in Mumbai". If you send DD (Demand Draft) payable in Mumbai, which clears immediately, you will get delivery within about 10 days by courier.
* Please write the full address with telephone number where the DVD is to be delivered along with the payment.